Happy Dietitians Week!
We know how important dietitians are in advancing the health of our community.
To celebrate your efforts, we're sharing with you some free client resources – simple but enticing recipes and a nutritious meal plan.
All the resources are developed by our in-house dietitians. The meal plan and recipes have been prepared with the Australian Guide to Healthy Eating in mind. Food group analyses were completed using Foodworks.online Professional.
Download the 7-page meal plan with recipes using the link below.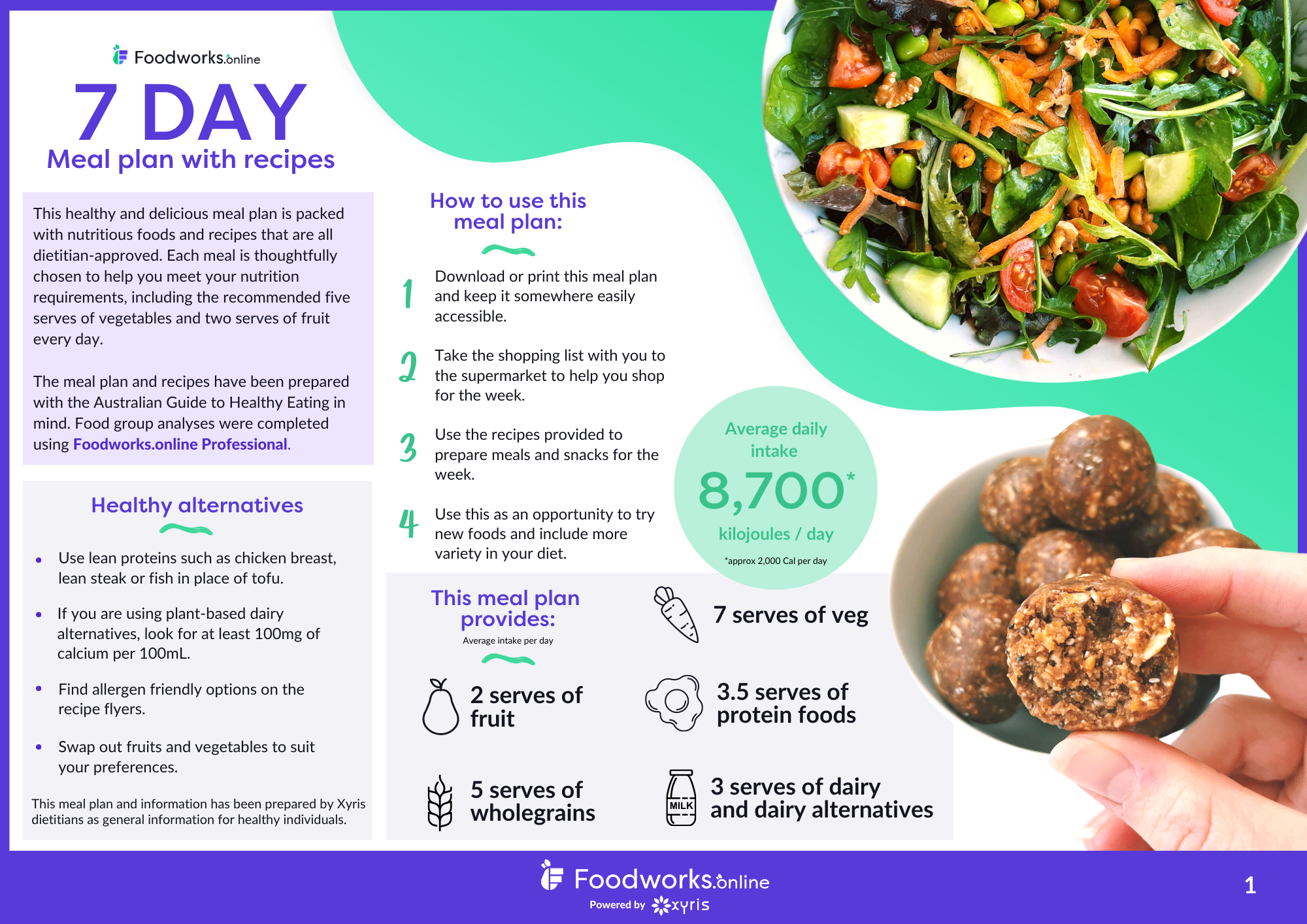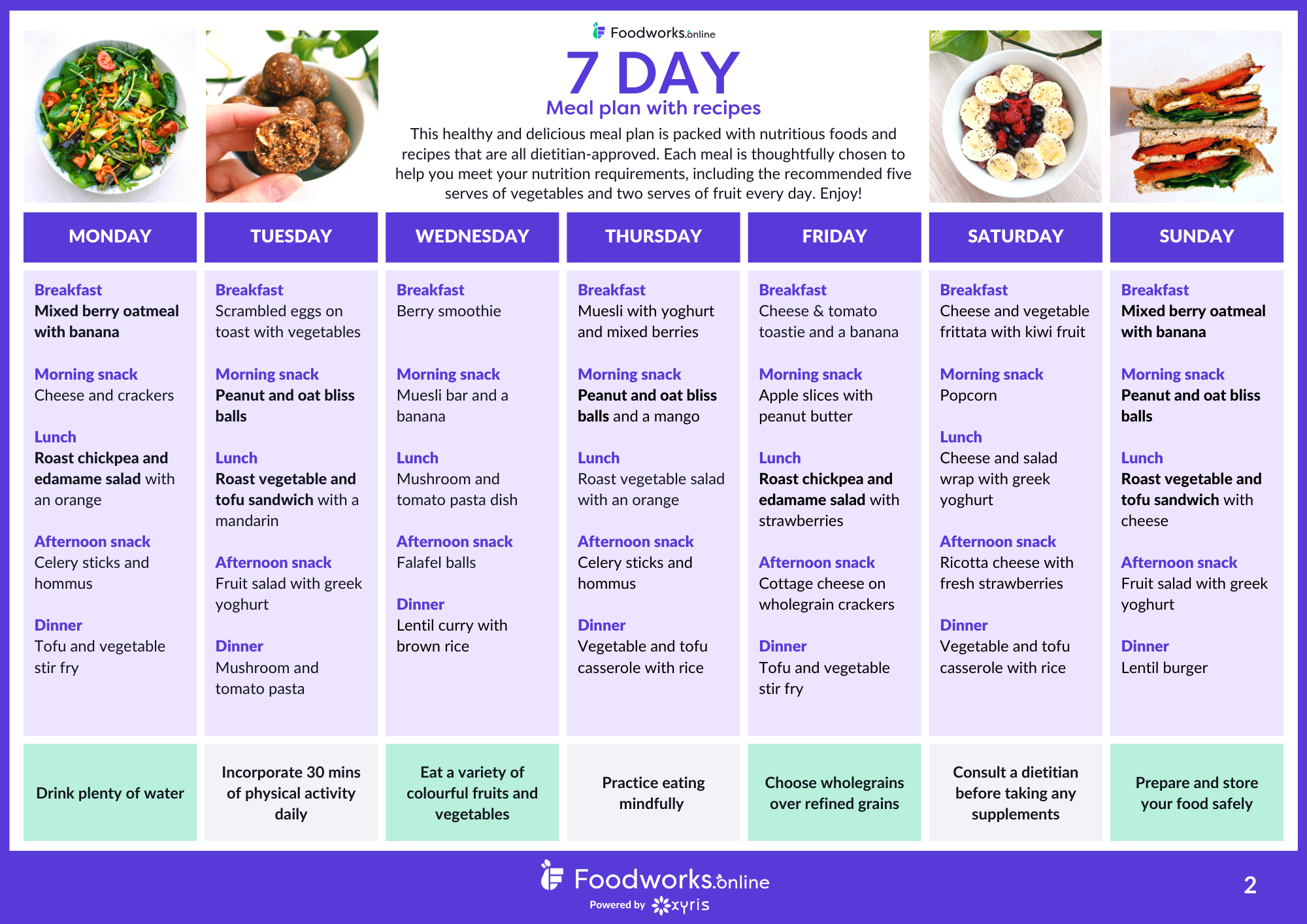 This meal plan and information has been prepared by Xyris Dietitians as general information for healthy individuals.